Welcome to The Joanne Smith Experience.
A musical inflation of the artist's life.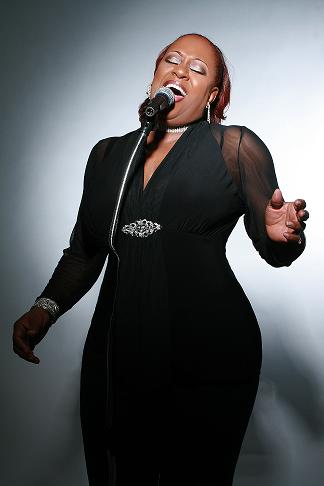 Versatile vocalist and entertainer with a passion for jazz, Joanne Smith can rock the room with core reaching rhythm & blues, scorching pop, and boot scooting country & western. "The Joanne Smith Experience" challenges you to stay seated when the sweet melding of the voice that's thrilled HotLanta is backed by her personally picked four-piece band of some of HotLanta's finest musicians. A Musical Epiphany to senses and soul!
Joanne's musical inflections began with growing up slightly south of musically drenched New Orleans. Great training ground for a powerful voice! Her move to Dallas offered that really "grown up independence" and the chance to spread her musical wings. Party people congested Dallas' night clubs (Sambuca's, Strictly Tabu, Tim Ballard's, Uptown Dallas, Reunion Station, The Recovery Room and Club Memphis) to be there for Joanne's dynamic performances. Joanne was a featured artist at the Annual Blues Festival, K-107 FM Jazz Brunch series, March of Dimes Walkamerica Walk-a-thon and other special events.
Live jazz echoed inside the villa by The Joanne Smith Experience which prompted a multicultural assembly of ladies to take to the dance floor and do what seems to be the inter-national "good time" dance, the Electric Slide.
Atlanta Journal Constitution/Metro
Dallas also filled Joanne's dream to be mentored by a celebrity artist. She auditioned and gained a spot as a "Taylor Made Singer" traveling for over a year to many U.S. cities and Canada in settings from nightclubs to civic auditoriums for rhythm and blues artist, Johnnie Taylor. Being on the "road" gave Joanne founded insight into the business of music.
Joanne has opened for the great
Norman Conners
, The Staple Singers, Pieces of a Dream and performed with former Platter singer, Damon Shaun.
A substantial Atlanta "following". Stirring shows. Immerse support. Add another element of success to your next promotion or corporate event.
Treat yourself to the JOANNE SMITH EXPERIENCE!